Vintage Valentino Suit//Valentino Suit//Gold Brocade//Designer//1980 Valentino Suit//1980s//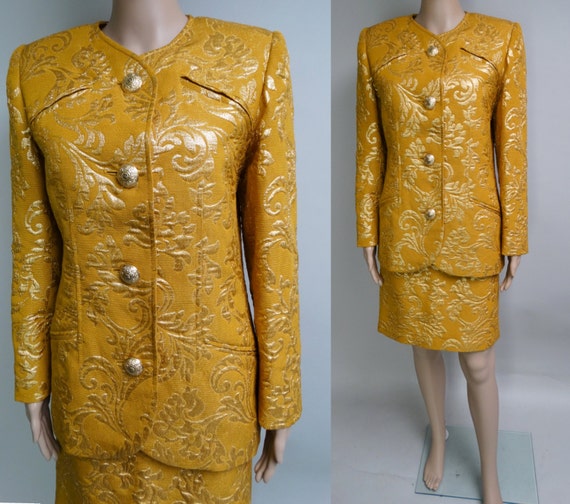 [Picked from ETSY]
This drop dead gorgeous brocade Valentino Suit will have compliments flying your way.
It is a rich yellow gold with gold brocade.
If this was my size it would have it hanging in my closet.
The suit has padded shoulders, faux pockets in the front, tailored and has a lot of brilliant workmanship
Skirt closes in the back with nylon closure
I believe this to be from the 1980s
It is in excellent vintage condition.
Listed below is a little history on Valentino
Valentino left Paris in 1959 to open a fashion house in Rome. He modeled his business on the grand houses he had seen in Paris. In his early shows, Valentino quickly gained recognition for his red dresses, in a shade that became widely known as "Valentino red."
In 1960, Valenti
>>> Buy It Now ! <<<<