Whippet Greyhound Doll Needle Felted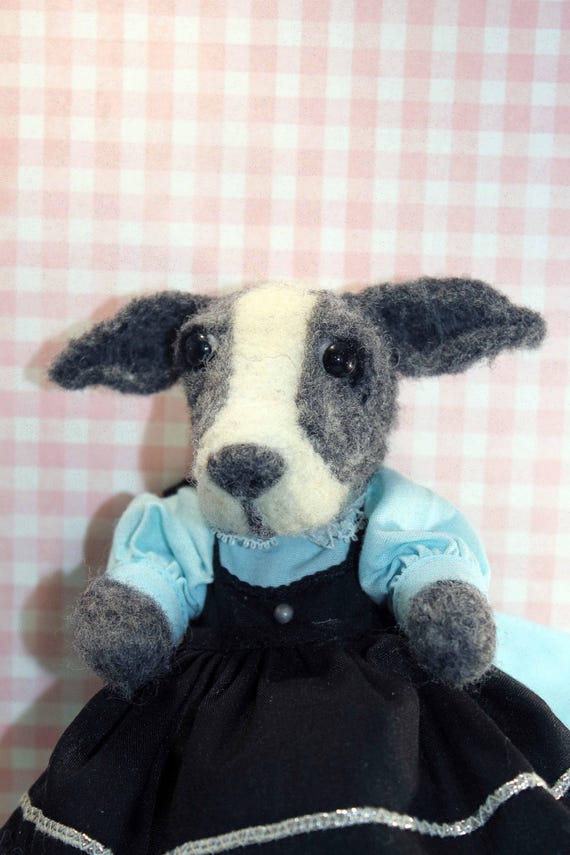 [Picked from ETSY]
This 5 piece Whippet Greyhound Italian Greyhound girl is dressed in a lovely embroidered dress with apron, petticoat, and bloomers. She has glass eyes and completely pose-able arms and legs. Her clothes can be removed but she was not designed to be undressed.
She would be great for a pet lover or someone who pet sits or someone who just loves dogs.
Needle felting is a process that involves stabbing the wool with a needle that has tiny barbs on its sides. This causes the wool fibers to grab onto each other. Each time you poke the wool with the needle, the figure becomes more dense.
I usually begin my wool critters with white core wool to get the basic shape right. Then I layer colored wool on top. Inside the frame including arms and le
>>> Buy It Now ! <<<<