Wizard Wand Cake Serving Set- Elder Wand Handles, Wedding, Birthday, Parties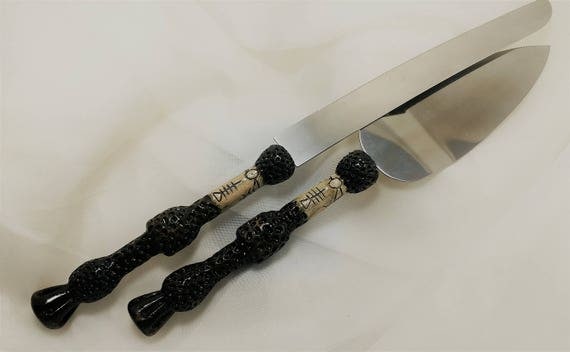 [Picked from ETSY]
Magical Wizard Wand Wedding Cake Knife & Cake Server Set inspired by the Elder Wand from the Harry Potter franchise.
Make an Unbreakable Vow with your loved one and cut the cake on your special day with the most powerful wand in the Wizarding World! Both are Stainless Steel utensils with a wooden, hand-carved handle painted and sealed, each will be made-to-order and unique one-of-a-kind products.
You can get a personal inscription carved into the handles in the place specified in the fourth picture above for an extra $5. This can include names, initials, dates, or anything similar to celebrate your special day. Include the note you want in the "Note to Seller" comment box as you check out.
COMING SOON is our Wedding Table Ten
>>> Buy It Now ! <<<<