Woodward Ranch Plume Agate Cabochon. Handcrafted USA. Natural Gemstone.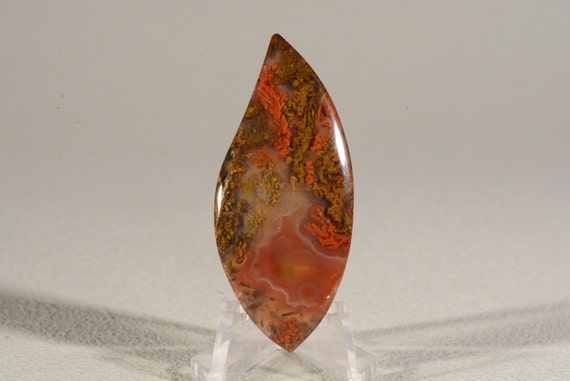 [Picked from ETSY]
A brilliant collector grade plume agate from the famed Woodward Ranch, a sprawling open cattle operation of West Texas. I have heard the ranch recently sold and collecting status for agates is not known. Dimensions 55 x 24mm with thickness of 6mm tapering to 4.5mm at the bezel edge. Polished on all surfaces.
Item ships first class mail with tracking.
>>> Buy It Now ! <<<<