Fringe Suede Leather Jacket, Native Americans, Eagle Beads Coat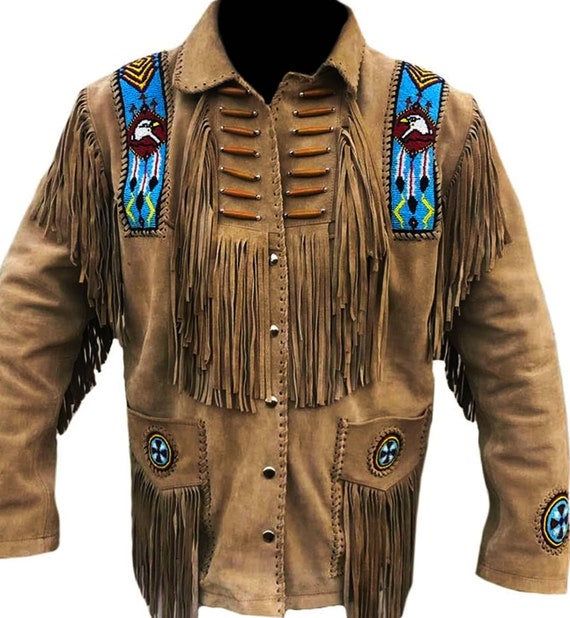 [Picked from ETSY]
Fringe Suede Leather Jacket, Native Americans, Eagle Beads Coat is a Totally hand made item.
This New Eagle jacket made in Premium
#On the Cowboy Suede Jacket hand made Unique bead working which shown Eagle flying and it makes more beautiful Fringe work on the jacket and also hands made leather strip work outside of the bead working and the side of the coat makes it special and unique.
#Bead working
• Two Front Pocket.
• Inside Silk Lining and Pockets.
• Fine Premium Stitching
#Inside the leather suede jacket I use the polyester lining to make it beautiful and smooth.
#All Sizes and Colors are Available:
Size Available: XXS, XS, S, M, L, XL, 2X, 3X, 4X,5X, 6X,7X,8X
MAKING TIME: 5-9 Working days.
SHIPPING TIME: 4-9 Working
>>> Buy It Now ! <<<<