Hand Embroidered Otomi Tapestry / Table Runner "Florecita Roja"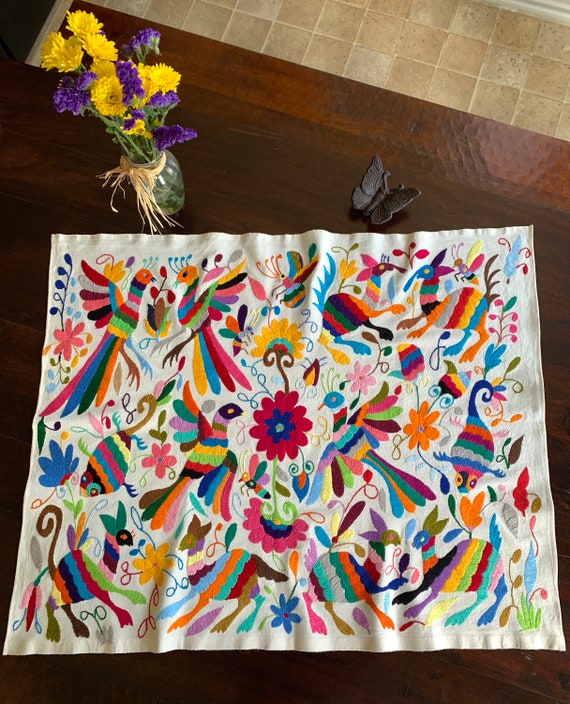 [Picked from ETSY]
Add texture and a touch of happiness to your home with this gorgeous and colorful, hand-embroidered table runner. Framed also looks amazing. **MULTICOLORED EMBROIDERY**
Every Otomi piece tells a story. Otomies draw and embroider their interpretation of the ecosystem.
This design was drawn and embroidered by MACARIA LOPEZ in Hidalgo, Mexico, my home state.
Measurements: 34 1/2 in x 27 7/8 in Approx.
100% Cotton (Soft Mexican Manta)
Made in Mexico by the Indigenous group OTOMÍ.
FREE SHIPPING WITHIN USA
CUSTOM ORDERS ARE ALWAYS WELCOME. Please email us your color preferences.
>>> Buy It Now ! <<<<