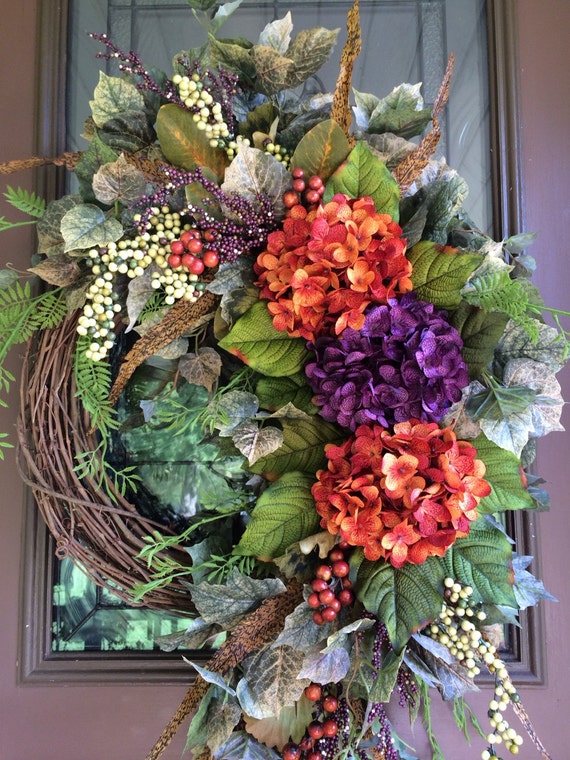 [picked up from Etsy]
Autumn Wreath, Fall Wreath, Hydrangea Wreath, Halloween Wreath, Grapevine Wreath, Front Door Wreath
This wreath features gorgeous hydrangeas in sunset orange and dark purple nestled among a beautiful autumn mix of various berry clusters and realistic natural spiraling greenery. Perfect colors for fall and halloween!
Measurements are approx. 24" wide 36" long & 6"-7" deep.
All measurements are tip to tip including cascading greenery.
This wreath will be created on a grapevine wreath base ranging between 17"-18" across. I will add a wire loop for easy hanging.
If you are displaying outdoors, I recommend providing some shelter from harsh weather elements including direct sunlight.
This wreath is a pre-order…
$ 122.00
>>> Buy It Now ! <<<