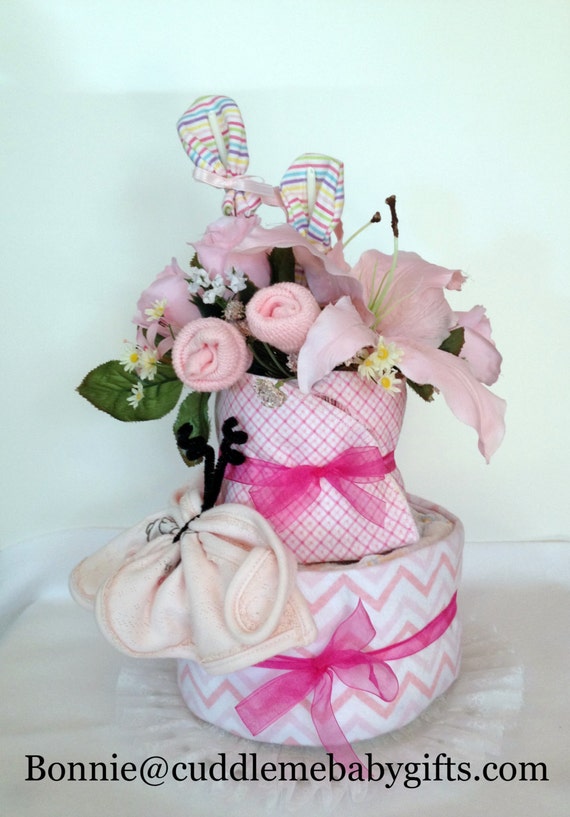 [picked up from Etsy]
This Baby diaper cake comes with disposable diapers and is 2 layers! This baby shower cake comes with a pair of scratch mittens, a pair of socks, a burp cloth, a receiving blanket,and a baby bib butterfly! It's the right size for a add on baby shower gift or if you just want to give a little something more!
Our diaper cakes are made with Huggies disposable diapers. They can come in Huggies size 1 or Huggies size 2.
Baby shower disposable diaper cakes blankets and decorations may be different than the one pictured but all have the same value.
Do you have a baby shower theme? Just ask we might be able to match it!
Please include event date when ordering….
$ 32.95
>>> Buy It Now ! <<<