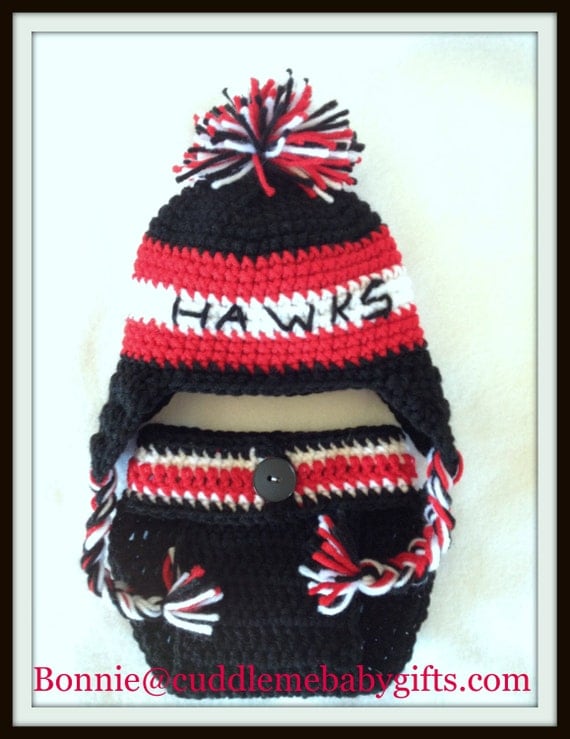 [picked up from Etsy]
This precious Crochet Baby Blackhawks Hat & Diaper Cover is to cute for words!. Use your hat and diaper cover as your baby shower gift and also as a baby shower decoration on your gift!
Your brand new Chicago Blackhawks Fan will look adorable on game day!
Your Blackhawks Diaper Cover and Hat make for a great photo op! Your Blackhawks Hockey hat and diaper cover might even bring them luck all the way to the Stanley cup!!
This Blackhawks hat & diaper cover comes in sizes 0-3 months and 3-6 months…
$ 30.00
>>> Buy It Now ! <<<