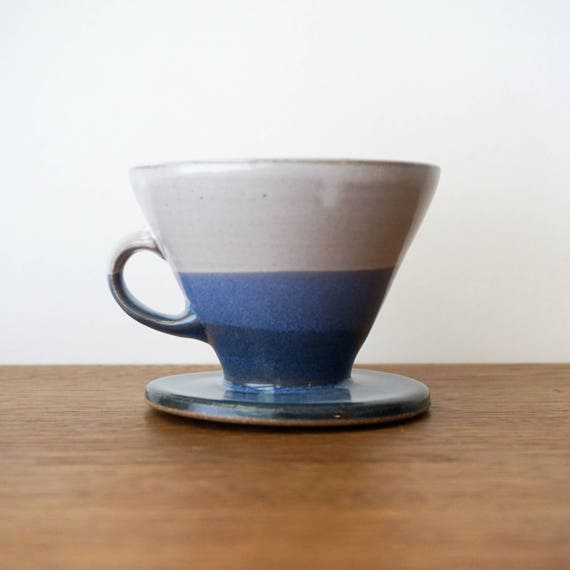 [picked up from Etsy]
A pour-over is certainly our favorite way to make our morning coffee.
This hand- made wheel-thrown stoneware ceramic coffee dripper features a double dipped glaze design in white and blue. The coffee pour over brewer is made from rich red brown stoneware clay.
TO USE
Place the coffee maker on your favorite coffee cup. Insert a folded paper filter in the dripper. Scoop in your favorite ground coffee. Slowly pour in hot water, then delight in a cup of fresh brewed coffee.
Packaged with a bag of coffee beans, it makes a great hostess gift!
The coffee dripper is meant to be used with the folded coffee filters that end in a point. These filters are usually a circle, folded into fourths, and then opened to form a funnel.
>>> Buy It Now ! <<<