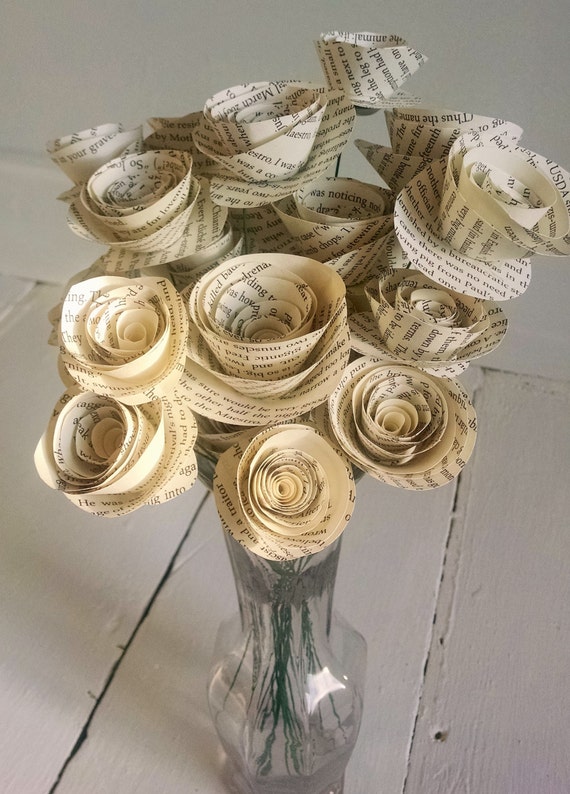 [picked up from Etsy]
This is a set of 30 hand cut and sculpted paper roses made from recycled book pages.
Each hand made rose measures from 3/4 inch to 2 1/4 inches in diameter and is mounted to a 9 to 10 inch long wire stem. The stems are flexible so you can tilt, arrange, and adjust them however you want!
These flowers would add a great addition to any wedding, party, or home decor!
If you are interested in a quantity you do not see, message me and I will do my best to meet your request.
*** Please note: This is a stock photo. Each set of roses is handmade to order and will be slightly different, but just as nice! ***
For flat roses with no stem check out the following listing:
https://www.etsy.com/listing/260417007
Thank you for visiting Fancy Made …
$ 40.00
>>> Buy It Now ! <<<