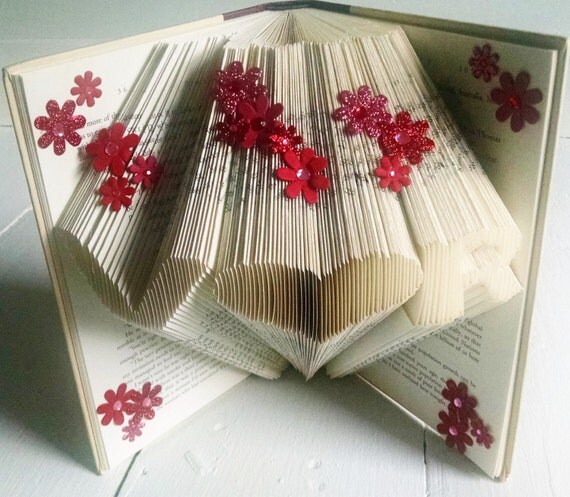 [picked up from Etsy]
This folded book art sculpture is a hard cover book carefully made by folding pages to display an image of two initials with a heart in between. The lovely item can be decorated with flowers to dress up and add color to the book. The decorative book will make a lovely gift for your boyfriend, girlfriend, or spouse.
Simply send me a message with your order saying which two letters you would like for your book and the order you would like them displayed. The book will be made and shipped within one week.
Our Folded Book Art sculptures are made from up-cycled quality hard cover books. All books are chosen based on quality and thickness. The sizes range between 19 to 24 centimeters in height, and 250 to 750 pages in length depending on what …
$ 43.00
>>> Buy It Now ! <<<