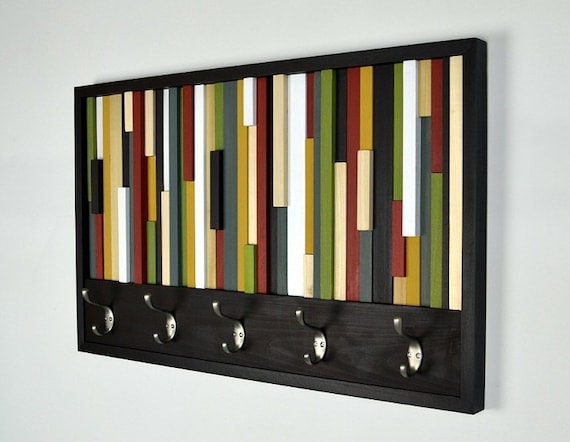 [picked up from Etsy]
Made to Order:
Style meets function in this one of a kind functional piece. Upcycled wood scraps were cut into random depths and widths then painted in rustic red, spicy mustard, basil green and lovely neutrals.
Five metal hooks were attached to wood, and the piece is surrounded by a handmade frame. Perfect for holding your jacket, umbrella, dog's leash, etc. This would also be fantastic in a bathroom holding hand towels.
Approximately 18×30 plus handmade frame.
Your made to order piece will be very similar to the example shown. No two pieces are exactly alike…each is beautiful and unique in its own right. For my lead time on completing this piece or to discuss your ideas for customizing it, just click the "contac…
$ 295.00
>>> Buy It Now ! <<<