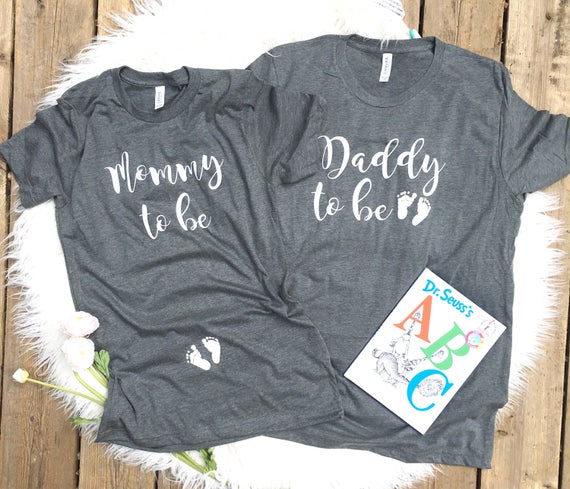 [picked up from Etsy]
This a great way to announce your pregnancy as a couple!
You are going to receive 2 shirts one that says Mommy to be and one that says Daddy to be both have adorable little feet.
These shirts are a great way to capture one of the most beautiful times in your life! Throw on these soft tees and show the world your big secret.
BOTH SHIRTS ARE UNISEX TEES NOT MATERNITY.
>>>>>>>>>>>>>>>>>>>>>>COUPON CODE!<<<<<<<<<<<<<<<<<<<<<<<<<
Hey ladies treat yourself to 3 tees and you can score free shipping
CODE: 3FREESHIP
>>> Buy It Now ! <<<