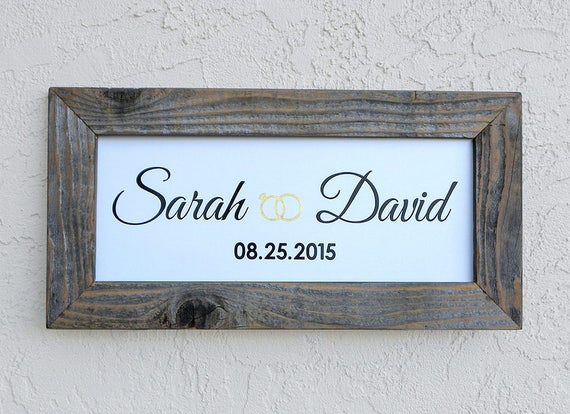 [picked up from Etsy]
Customize this unique & beautiful reclaimed wood frame with couple's names and established date. The sign can be propped on a stand for decoration or hung on the wall. The sign makes perfect decoration and/or gift for engagements, weddings, or anniversaries.
OUTSIDE DIMENSIONS: 20in x 10in
INSIDE DIMENSIONS: 16.125in x 6.25in
Each sign is individually handcrafted and made to order and will look slightly different in color and grain appearance as the pieces of wood are unique. The inside customizable section is made out of white alupanel and high quality vinyl lettering. The frames come with sawtooth picture hanger on the back for for quick and easy wall display.
***HOW TO ORDER***
To order, just click the "Add to Cart" b…
$ 49.90
>>> Buy It Now ! <<<