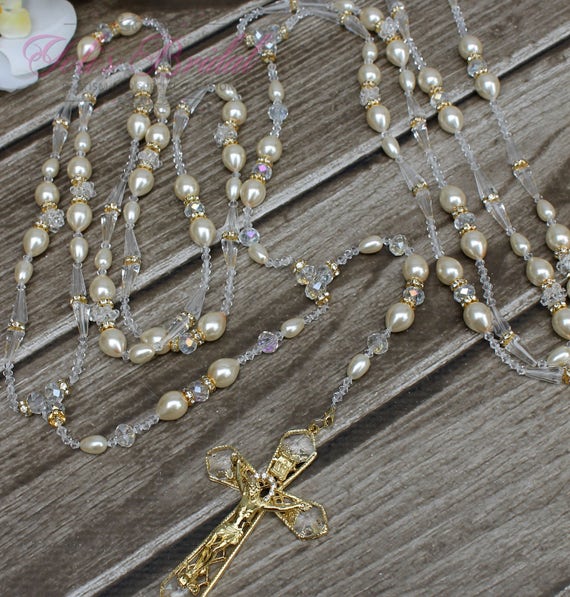 [picked up from Etsy]
FAST SHIPPING!!
One of a cain gold wedding unity lasso.
This is a beautiful elegant Wedding Lasso with pearls and Swarovski crystals.
At the wedding ceremony it is placed around the couples shoulders by one of the sponsors, witness, bridesmaids or godparents and symbolizes their union. The ritual is similar to the lighting of the unity candle.
It is also great for 50th wedding anniversary.
Hand made with top quality imported materials.
Each loop is approx. 42" to 45" inches around.
We will ship this Lasso between 1 to 2 business day
Style YB-06…
$ 99.00
>>> Buy It Now ! <<<