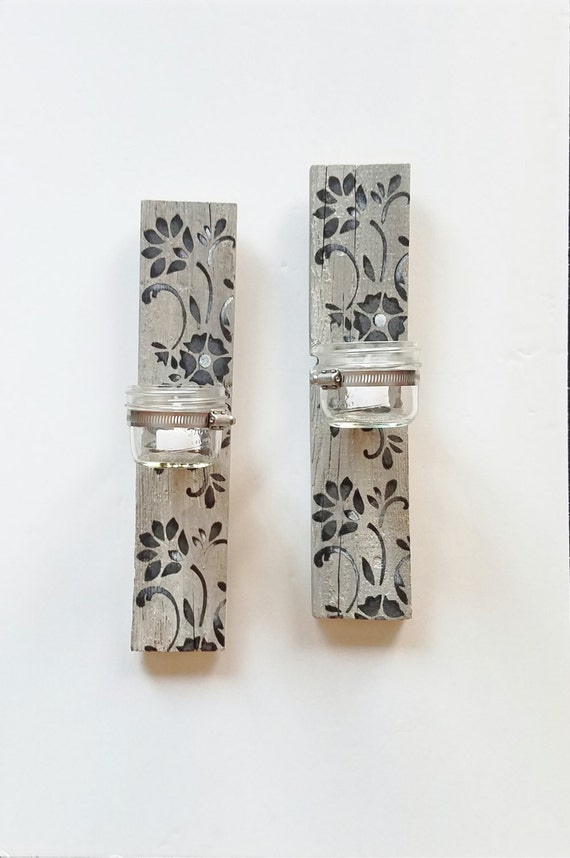 [picked up from Etsy]
Bring a warm glow and rustic warmth to your home with my new Wood Wall Sconce set! This unique pallet wall sconce set has been hand painted with a ivory, black, and grey chalk paints. The unique monochromatic design will make your room the talk of the town. Beautiful natural wood characteristics such as knots and grooves bring out the natural rustic feel of the painted sconces. Two brilliant LED flameless candles glow beautifully in 2- 2.75 inch mason jar candle holders.
Item Size:
* 2- 15.5 x 3.5 x .75 inch pallet wood wall sconces.
* 2- 2.75 inch mason jar candle holders.
* Hand painted with Ivory, Black, and Grey chalk paints.
* Finished with non-yellowing, clear, nontoxic varnish.
* Comes with 2 LED flameless candles.
>>> Buy It Now ! <<<