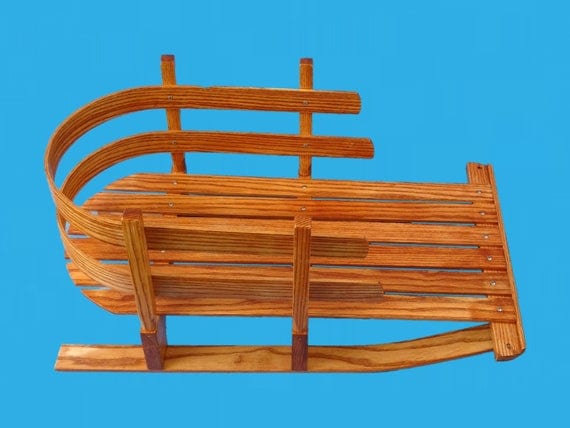 [picked up from Etsy]
this is an all hand made sled made from ash wood. the curved pieces and sled pieces were boiled and bent by hand into the circular rails and sled runners. it was then stained with a cherry stain and finished with gloss poly. it was assembled with all stainless steel screws. it takes about 3 weeks to bend the parts and assemble.
the dimensions are 32" long , 19-1/2" wide , and 15" high. inside dimensions are 14" by 31-1/4".
this item is hand made and may take 3 to 4 weeks or a little longer to complete your order for this sled.
this item most likely will be shipped by Fedex home delivery. convo us with any questions before purchasing….
$ 125.00
>>> Buy It Now ! <<<