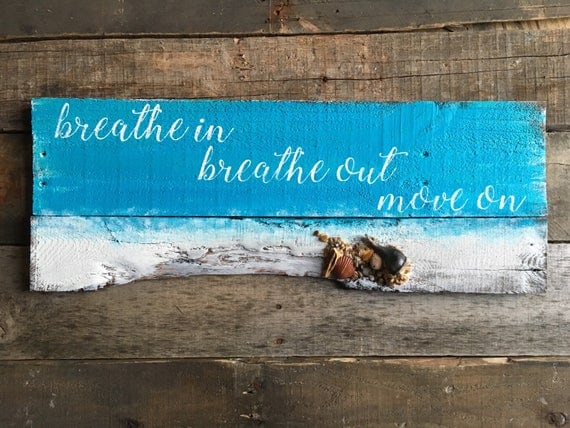 [picked up from Etsy]
Breathe in Breathe out Move on lyrics from the beautiful song by Jimmy Buffett. This quote is just a peaceful reminder and motivational quote. A perfect gift or to add to your Jimmy Buffett decor.
This sign measures 23 3/4 inches wide, 9 inches long, 1/2 inch thick. Made from a reclaimed pallet board. There is a sawtooth hanger attached to the back. I love the bottom piece of pallet on this sign, it looks like the surf is rolling in.
Thanks for stopping by my shop!…
$ 40.00
>>> Buy It Now ! <<<