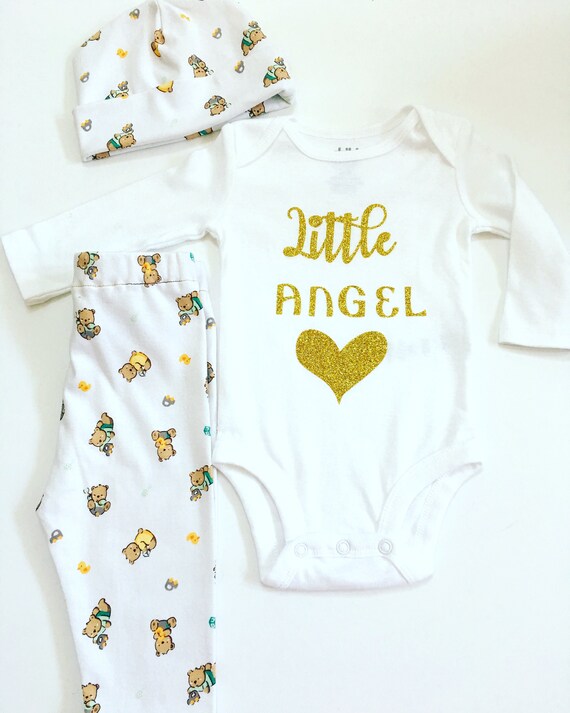 [picked up from Etsy]
Little Angel Newborn Hospital Outfit, Coming Home Outfit, Going Home Set, Personalized Newborn Outfit, Home Coming Outfit, Coming Home
It's time to take your newborn home from the hospital and you need that adorable newborn outfit, here is the perfect set just for you. We can even personalized this set with your name.
Our sets come with short sleeves or long sleeves.
How to care for your shirt?
When washing this adorable shirts,please turn the shirt inside out and wash in cold water. Better results if you hang to dry.
All custom orders are non-refundable.
Each outfit will be shipped approx. 1-2 weeks after you have placed your order.
BUSINESS DAYS DO NOT INCLUDE HOLIDAYS OR WEEKENDS ( SAT/SUN
Each item are delivered by the Un…
$ 36.00
>>> Buy It Now ! <<<