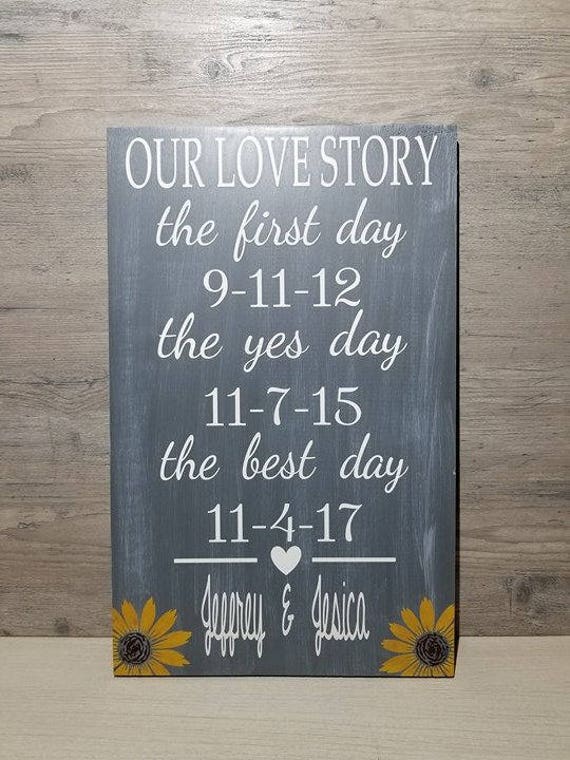 [picked up from Etsy]
Our Sunflower Love Story sign is perfect for any wedding decor!
Wanting to just have something a little extra on your wedding day?
Or do you want something to display in your home after your wedding to remember all of the best days?
This sign is perfect for you!
With a white washed looked and solid letters makes every wedding decor come together!
The First Day, The Yes Day and the Best day!
If you are wanting to change the color to go with your own decor that it absolutely possible! Just contact me prior to ordering!
This sign measures 18 inches tall by 12 inches wide and 3/4 inch thick.
There is a clear matte coating over it to help protect it from any damages or wear.
There will be 2 hangers on the back for quick and easy disp…
$ 34.95
>>> Buy It Now ! <<<