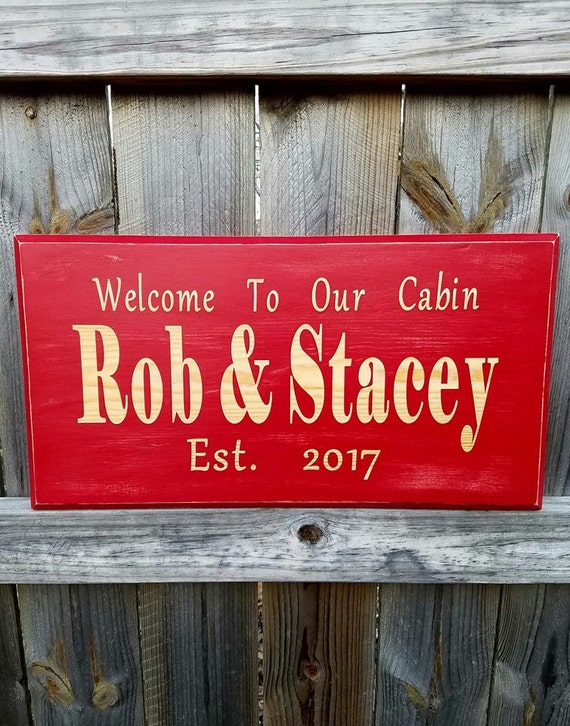 [picked up from Etsy]
Welcome To Our Lake House wooden sign is a beautiful addition to every house or lake house.
I can customize this sign for any "house" "cabin" "lodge" with any name and date.
If you are interested in having the sign say anything else, please contact me and we can come up with your perfect design!
This sign is measuring 21 1/2" Wide x 11 1/2" Tall by 3/4" thick. The sides on this sign have been routed to give it that extra look.
Front and back are painted.
This sign is large and it also coated with a urethane coating for protection against the elements.
It comes with 2 D shaped hangers and 2 saw tooth hangers so you have the choice for which you would like to use to hang for easy hanging …
$ 44.95
>>> Buy It Now ! <<<