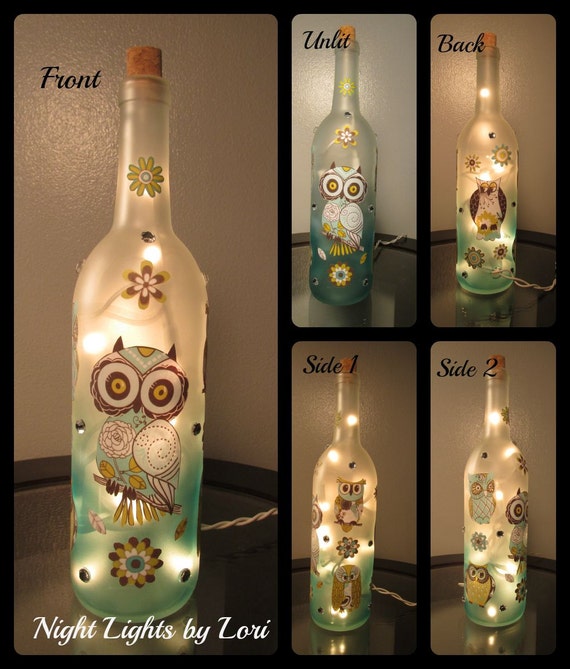 [picked up from Etsy]
Owl Wine Bottle Night Light
If personalizing please leave name in notes when checking out. Thank you!
Strand of 20 mini lights inside. Hole drilled in back of bottle Bottom half of this bottle is a pretty teal color. Night lights can be left on all night as the glass will not get hot.
Please note: All wine bottles night lights are shipped with a cork. The bottles will not get hot when left on all night without the cork in. As per the manufacturer of the lights it recommended to leave the cork off when unattended. I leave my lights on 24/7 without the cork and when they are off I use the cork more for decoration.
All items are not water resistant and should be kept away from moisture. May also be susceptible to scratching so care need…
$ 30.00
>>> Buy It Now ! <<<