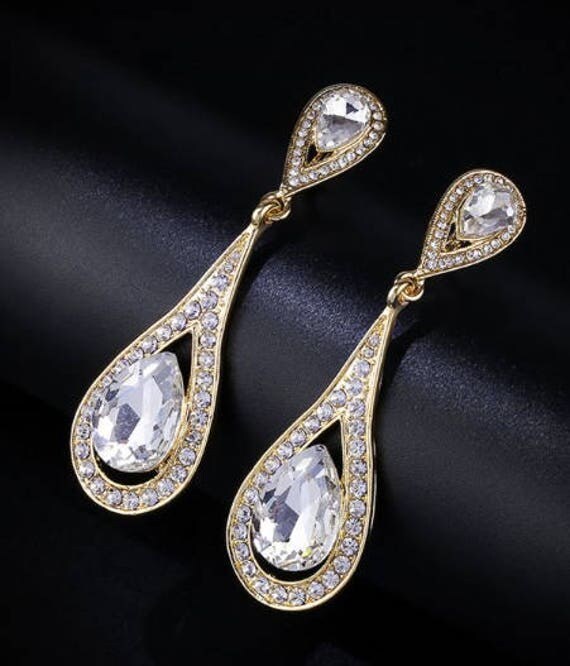 [picked up from Etsy]
Rhinestone GOLD Austria Crystal Retro Wedding Prom Gauges Plugs
ASK ME ABOUT DIFFERENT COLORS!
2.75" Long
0.75" Across (widest section)
These are available with stainless steel tunnels in a few different options. You have the choice of either an O-ring single flare or an internally threaded screw-in double flare. These are also available as regular post earrings for those that do not have gauged/stretched earlobes. You can choose which style you prefer in the "Style Backing" drop-down menu.
The sizes these are available in are as follows:
0g – 8mm
00g – 10mm
7/16" – 11mm
1/2" – 12mm
9/16" – 14mm *** (SEE *** BELOW)
5/8" – 16mm *** (SEE *** BELOW)
11/16" – 18mm *** (SEE *** BLEOW)
3/4&quot…
$ 55.00
>>> Buy It Now ! <<<