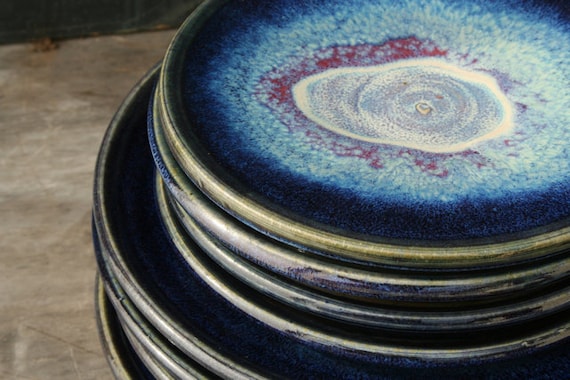 [picked up from Etsy]
I swear, it doesn't matter if you are a five star chef or a budding microwave master – pottery makes everything look better before you eat it and therefor, it tastes better too. Just my own observation from our own kitchen.
My dinnerware is made of stoneware, making it uber durable, and then fired in one heck of a hot gas kiln – making for some lovely glazes that clean up really nice as well. And if you want to put it in the dishwasher or microwave – that's totally okay because they've already been to 2350 F degrees and back.
These plates have a gentle curve to them, so that all your sauce will pool in the middle, making it easy to get those last delicious bites. They stack well and fit nicely in the dishwasher racks. These pl…
$ 30.00
>>> Buy It Now ! <<<