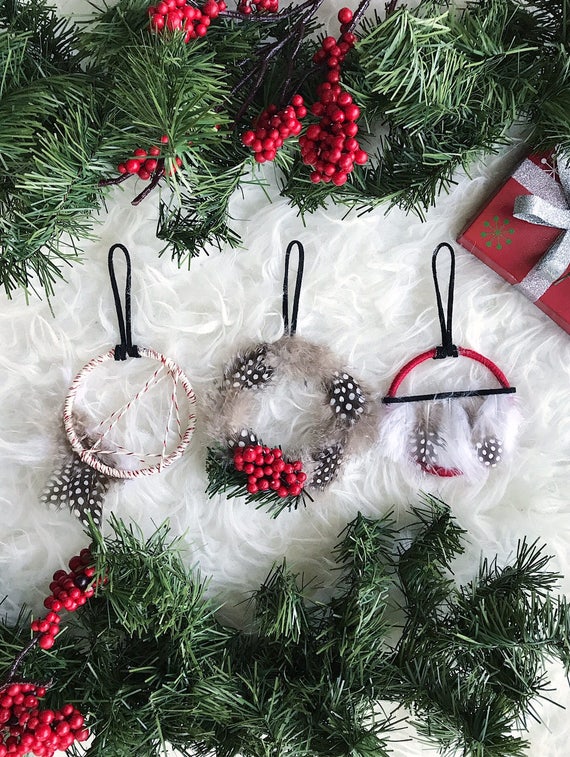 [picked up from Etsy]
Dream Catcher Ornaments No. 30 + No. 17 + No. 31 // Jolly, Santa inspired colors with rustic bohemian style – perfect for your uniquely modern and rustic Christmas tree!
OVERVIEW
➔ 100% handmade from start to finish with carefully chosen materials. All three dreamers feature a Santa Claus inspired color palette of cherry red, coal black, and snowy white with black leather detailing and natural feather accents. Please see the individual listings of each dreamer for more details.
➔ All three dreamcatchers are formed using a 3" metal ring. Approximate hanging dimension range: 3"- 4" wide x 7"- 7.5" long.
➔ Complete with a leather loop for hanging, these dreamcatchers are ready to be displayed on your Christm…
$ 44.95
>>> Buy It Now ! <<<