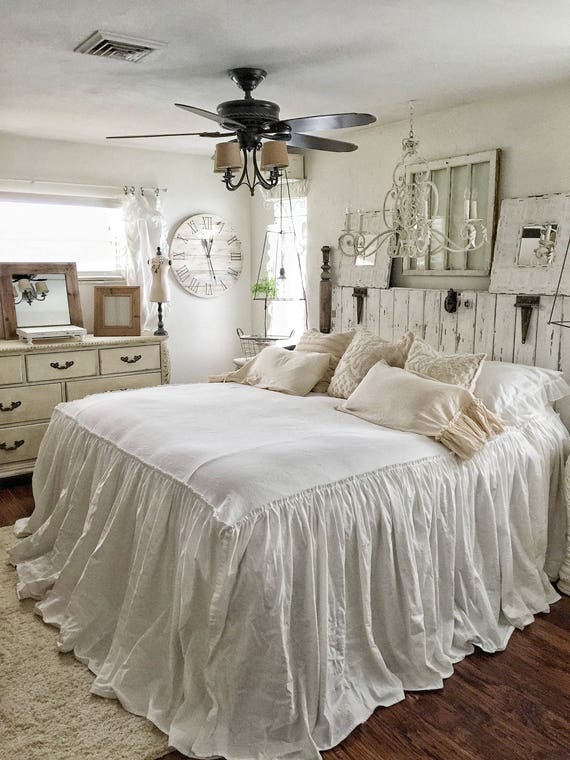 [picked up from Etsy]
You asked for it, here it is! Ruffled Bed Coverlett.
100% pre-washed heavy cotton linen in Oatmeal/Flax,
Charcoal/Slate and White (shown).
Yarn Dyed linen on the Flax & Charcoal/Slate. This technique
on the fabric gives it a soft heathery look. The black threads
go left to right and the white threads go top to bottom. A close up
photo shows the detailing of it.
4th photo shows a closeup of the Flax & Charcoal/Slate.
The Charcoal/Slate has a white thread finish
Ruffle drop is on three sides
SLITS ARE ON BOTH FRONT CORNERS
Choose your size from the drop down menu.
You will have to leave the bed drop measurement doing checkout;
(measure from top of bed to floor).
(Covers Shown are with a 30" Ruffle drop on a 26" height)
>>> Buy It Now ! <<<