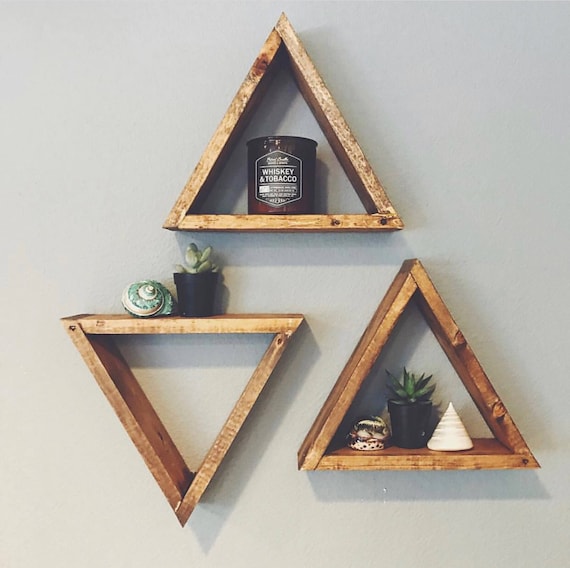 [picked up from Etsy]
• D E S C R I P T I O N •
Geometric-boho-rustic wall perfection! Add a little somethin to your walls to hold your pretty succulents, crystals, air plants, candles…. whatever you want 🙂 Each piece is handcrafted to order which means they will all be unique in their own way! We sand down and stain the wood with either Minwax- Provincial or Classic Gray stain but would be more than happy to customize with a stain color of your choice- please contact us for customization!
*LISTING IS FOR 3 SHELVES*
• D I M E N S I O N S •
15" on each side, 12" from tip of triangle to bottom, 3.5" depth
Shelves come with hooks already nailed in so you can hang the triangle right-side-up or upside down (as pictured in the fourth pic…
$ 40.00
>>> Buy It Now ! <<<