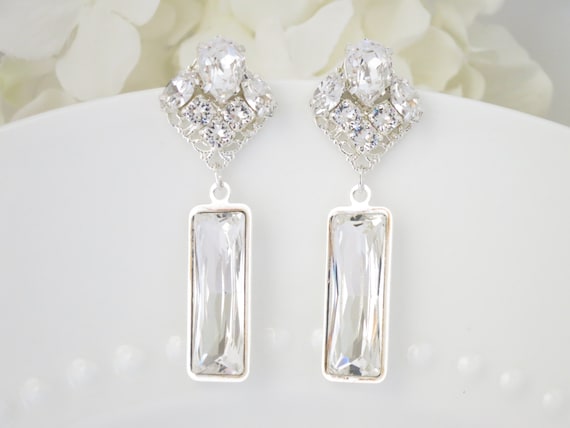 [picked up from Etsy]
These tantalizing statement earrings are composed of hand applied Swarovski rhinestones which add sparkle and shine to any occasion. This is a stylish way to glam up an outfit and add dazzling effect.
Measures approximately 2.0 inches in length and up to 0.75 inches in width.
Packages arrive in a beautiful hand decorated gift box.
Ready to ship in 3-5 business days….
$ 75.00
>>> Buy It Now ! <<<