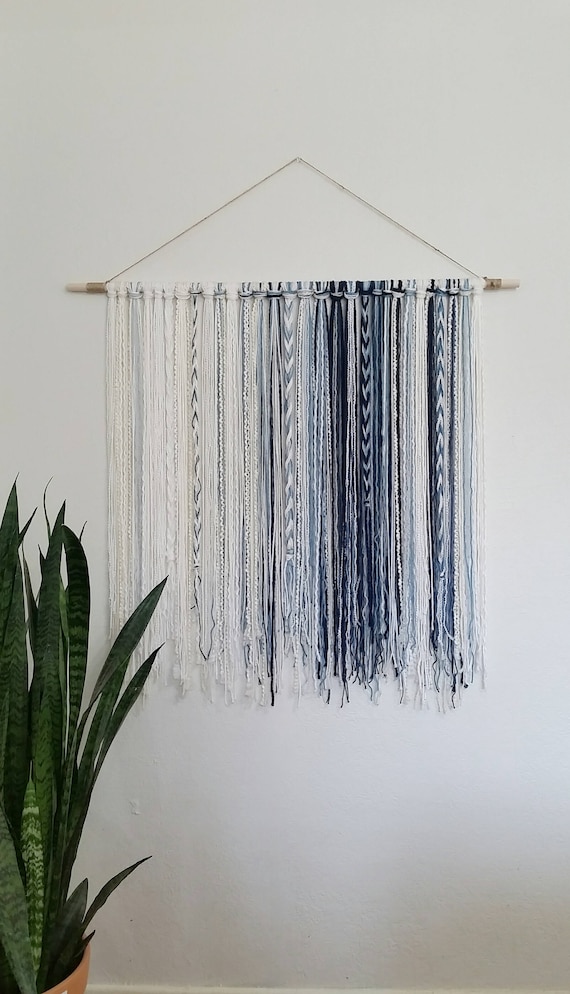 [picked up from Etsy]
YarnTapestry – Blues, Creams, and Whites
This tapestry makes a great wall decor! This tapestry was inspired by blue watercolor!
Sizes:
Medium: Length 18'' x height 32''
medium/large: Length 24''(2ft) x height 32''
large: Length 36''(3ft) x height 32''
Extra large: Length 48''(4ft)x height 32''
I spend a lot of time browsing for unique and good quality yarn. I love to mix different textures and sizes to give the tapestry more depth and dimensions. I have began to see my tapestries as an art form!
I do love custom orders. It gives me the opportunity to be creative and make something new! So if you have a certain color scheme for a room please allow me to make it for you!…
$ 33.95
>>> Buy It Now ! <<<