Why?
You can transport your baby in a stroller or car seat, but many parents enjoy the simplicity and feeling of closeness provided by a baby carrier. Baby carriers cuddle your child against your body while leaving your hands free. You can move easily, navigate crowded places, and take care of daily tasks while your child snoozes or relaxes on you.
Experts say baby wearing can soothe a fussy or colicky child, help lower a mom's risk for postpartum depression, and promote bonding with parents.
The limited edition Organic Cotton Grey MiaMily HIPSTER™ PLUS 3D baby carrier is made from the finest and softest organic cotton allowing you to snuggle with your baby all day long. Our signature grey color makes it easy to match with your stylish outfits.
Comes with an organic cotton beige head cover, two cotton teething pads, and foldable store away bag | 100% Organic Cotton | Machine Washable.
Built-in extra storage
When you have a baby, leaving the house without a bag seems impossible until now. Large secret pocket under the 3D hip seat fits all your baby essentials like diapers and wipes so your hands can be free to care for your baby.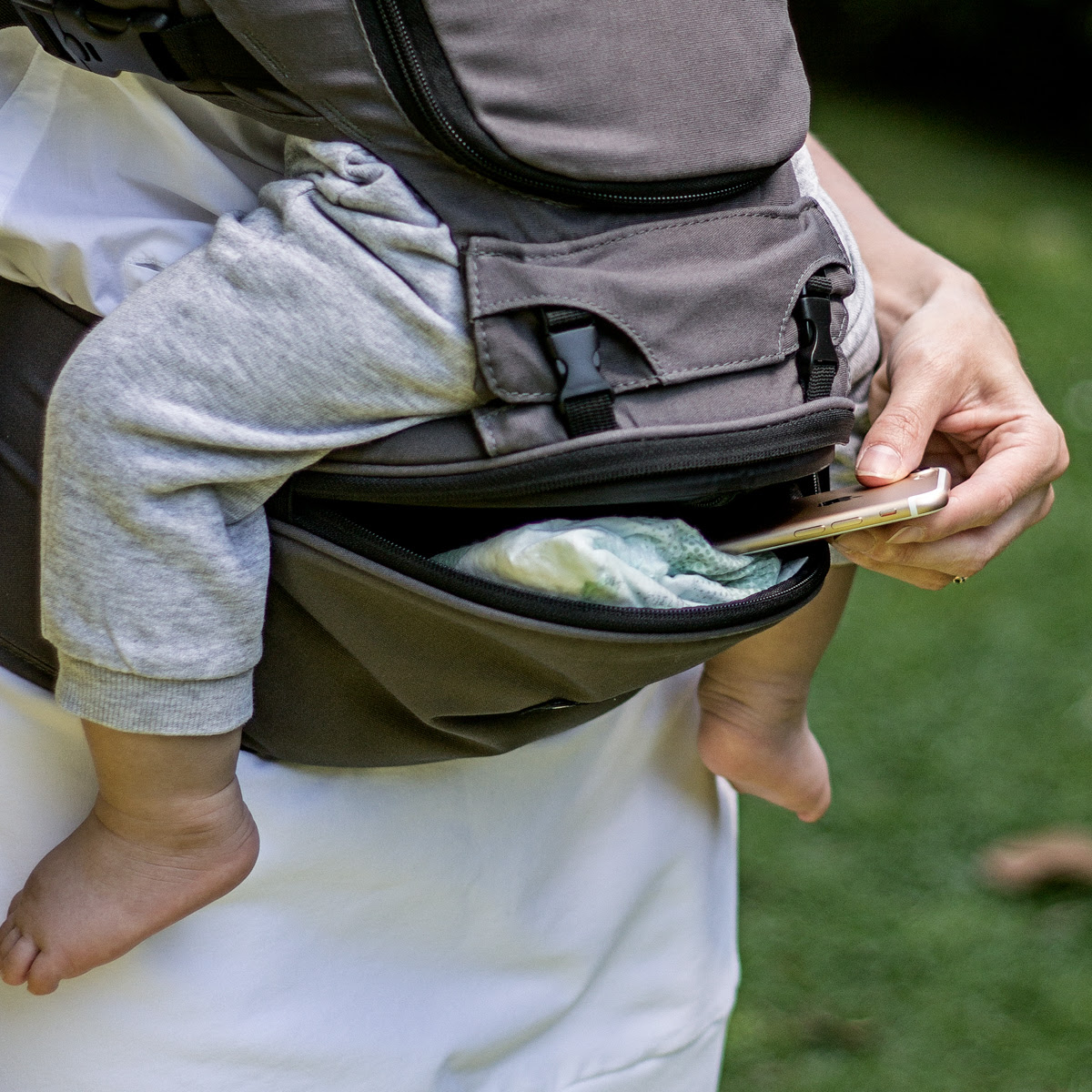 Keep your baby cool
Unzip the removable front pocket of the HIPSTER™ PLUS and the stay-cool 3D mesh underneath keeps your baby comfortable in the hot summer. Leave it on for extra protection during the chilly winter months.
Available only for a limited time
The HIPSTER™ PLUS organic cotton 3D baby carrier gives you up to 9 different ways to carry your baby. That's why it has been called "the most versatile baby carrier on the market." Whether you're at home or out exploring the world together, it's designed to keep your baby close.