Portugal Tile Pattern Blanket – Porto – Blue and Green Design Knit Blanket – Boho Wanderlust Home Decor – Teal Living room Throw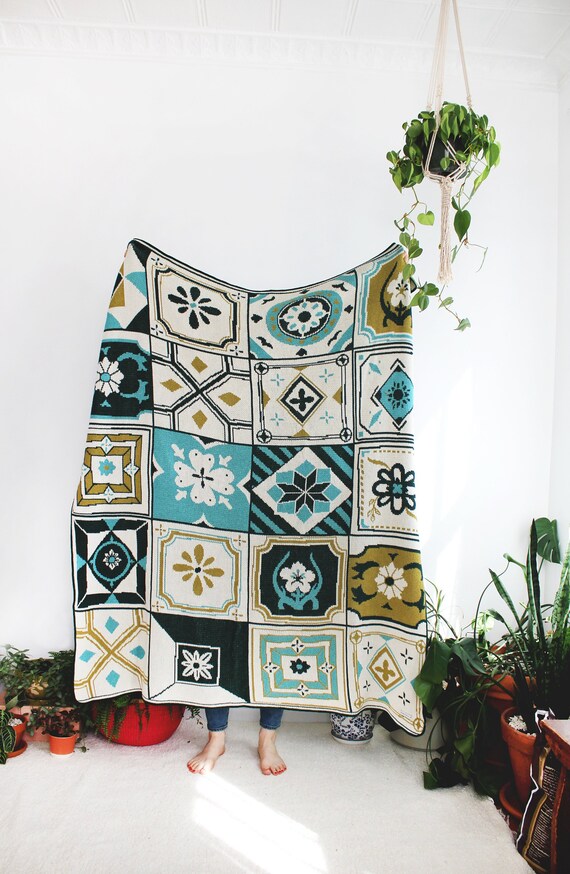 [Picked from ETSY]
I was lucky enough to visit the beautiful country Portugal, this past October. Inspiration was around every corner, but one of the things that was so in your face beautiful (and different from my normal city scenery) was the tile covered-everything. I hope this design sparks your inner-wanderlust the way it does mine. Porto colorway inspired by rivers and rolling hills — in natural, teal, chartreuse, and bottle green.
This design also available in LAGOS & LISBON (see separate listings.)
50"x64", Cotton/Acrylic. Machine wash cold, tumble dry low.
Made in the U.S.A.
Calhoun & Co. is based in Brooklyn, New York. Our goal is to produce fun & lighthearted products with cozy weekend vibes. We want our pieces to have fun & positiv
>>> Buy It Now ! <<<<