Repurposed Designer Lock Necklace – Gift for Her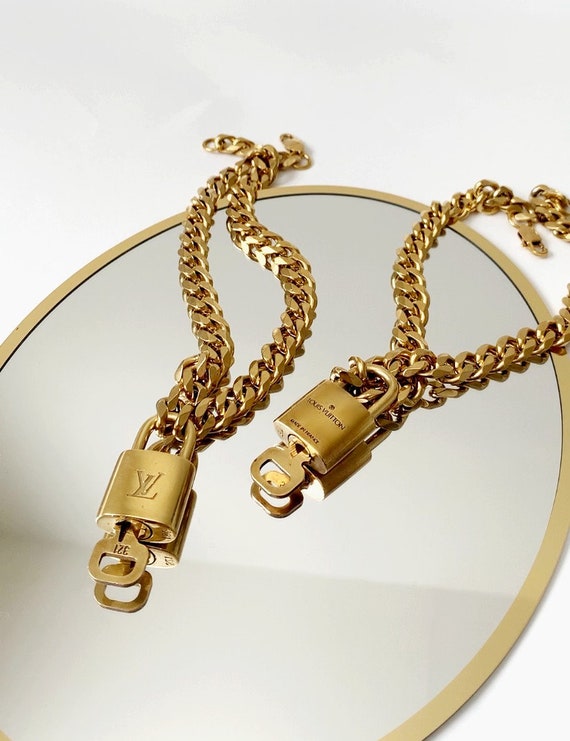 [Picked from ETSY]
Vintage padlock on a 18k Fair-trade Gold Cuban chain. Repurposed from an authentic designer padlock. Hand-polished and cleaned.
Chain material: 18k gold plated 316L stainless steel chain – resistant to tarnish
Length: 16", 10mm thickness
Lock material: Brass
We source unused vintage locks and refurbrish them into an edgy choker necklace. Authenticity is 100% guaranteed.
All locks go through a rigorous screening process to ensure they meet our quality standards. However, locks will naturally have minor imperfections due to their antique nature.
Lock numbers are selected at random.
Note: Designer brand names are omitted from the description and title due to Etsy's policies. Any questions or concerns, please message us!
W H O
>>> Buy It Now ! <<<<