Royston Turquoise ring with an Amber Wildflower/ artisan handmade/ Sterling Silver/Southwestern Jewelry/ size 8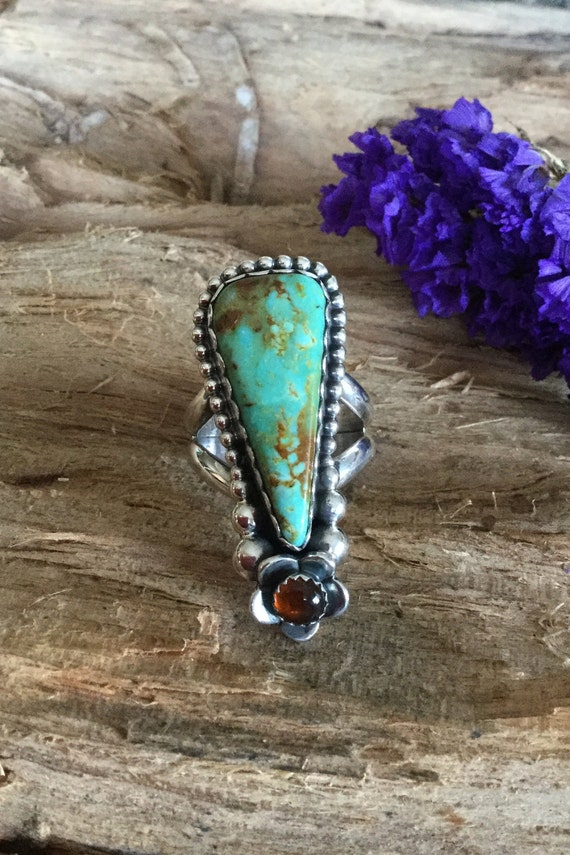 [Picked from ETSY]
I have made this Gorgeous Blue-Green Natural Royston, Turquoise into a striking statement ring, featuring an Amber Wildflower.
..Featuring a hand stamped wildflower and hand made raindrops. I have added an Amber stone to the center of the handmade wildflower, it echos the amber brown matrix in this natural Royston Turquoise.
.. Made completely in my shop in Oklahoma using my collection of traditional silversmithing tools and torch.
.. This ring is made from a heavy gauge of silver for many happy years of wear. An intriguing play of many shades of green and the lovely amber brown Matrix in this piece of natural, untreated Royston Turquoise from Nevada, USA.
..size 8
..1 1/2" x 5/8
Visit my shop at http://www.Wildatheartsilver.etsy.c
>>> Buy It Now ! <<<<