Ten 6c Walt Disney .. Vintage Unused US Postage Stamps .. Disneyland, Amusement Parks, Cartoons, Mickey Mouse, Donald Duck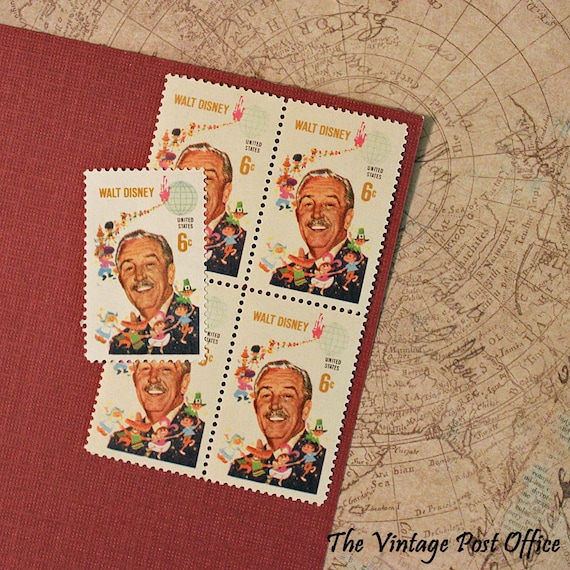 [Picked from ETSY]
Pack of 10 Vintage Unused US Postage stamps of the:
6 cent WALT DISNEY Commemorative stamp.
Issued Sept 11, 1968
Scott catalog #: 1355
Commemorating WALT DISNEY the creator of Mickey Mouse and dozens of other animated characters. Film producer noted for his full length animated films that are still enjoyed by children and adults alike. The stamp depicts a Portrait of Walt Disney and Children of the World from "It's a Small World After All" which made it's debut at the 1964-5 New York World's Fair. All Disney stamps are favorites for stamp collectors or collectors of Disney Memorabilia.
10 Mint unused postage stamps with original gum as issued by the Post Office. These stamps are genuine and valid to use as postage
>>> Buy It Now ! <<<<