Turquoise Shield Pendant Layering Necklace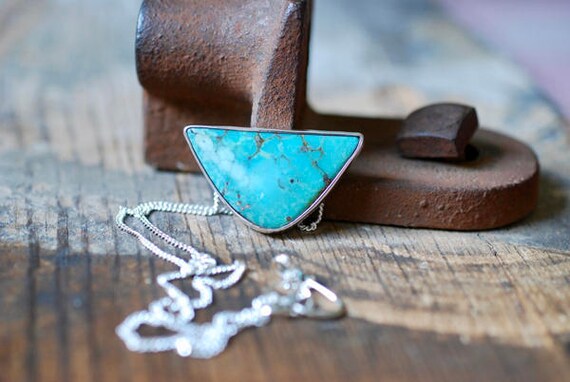 [Picked from ETSY]
A beautiful bright, rare cut Turquoise gem is masterfully cut and polished.
A unique statement for a bright and shining summer talisman pendant.
Measures a statement shaped 22mm tall x 37mm wide, hand set in sterling bezel.
Organic and unique in it's modern organic shape. This one has a brilliant turquoise coloring and is from Morenci, Arizona.
Hangs from a sturdy 16 inch sterling chain.
Dollybird hand stamped and numbered as a one of a kind and guaranteed to be one of the prettiest colors you will ever see.
>>> Buy It Now ! <<<<