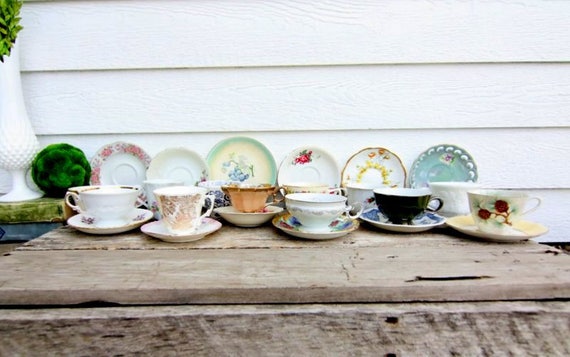 [picked up from Etsy]
Phewww I've done all the work for you gathering this many mismatched serving pieces! 🙂 It took me quite a while to collect this many cups and saucers, but I just love the variation in this collection! I tried to find as many styles, ages, shapes, patterns, etc. of both fine bone china as well as more simple porcelain and ceramic serving pieces to create a beautiful and interesting set. I believe these are all vintage.
If you are looking for a lot of china, cups, and saucers for a tea party, garden party, bridal shower, baby shower, wedding, or Alice in Wonderland themed event you've come to the right place! These would even be great if you like to do projects with vintage china.
Some of these items are very old! Please expect som…
$ 89.00
>>> Buy It Now ! <<<