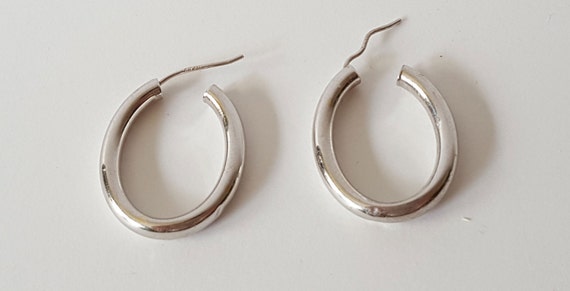 [picked up from Etsy]
14K white gold earrings, an elegant and classic slight oval hoop, for pierced ears only.
The earrings hang about 1 inch. The hoops are polished, unmarked, and fit right next to the ear without any space, so that the wire is invisible. Very elegant, simple, classic.
These are JCM 14k white gold earrings.
Marked "14K JCM" on the wire….
$ 110.00
>>> Buy It Now ! <<<