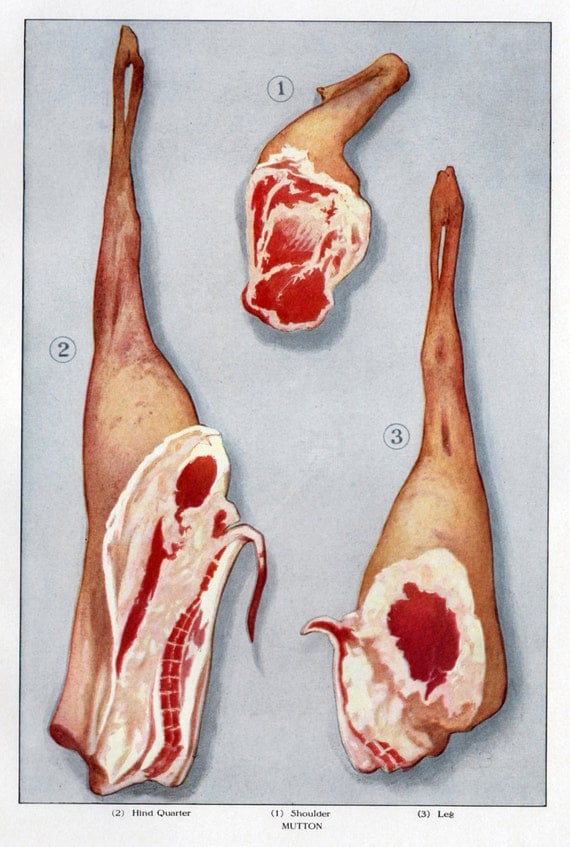 [picked up from Etsy]
This is an antique chromolithograph that was printed in 1911 and is artfully illustrated. It depicts three cuts of Mutton in a well composed layout. The three featured are the hind quarter, shoulder and leg.
Blank verso.
The second image shows the entirety of the print.
This will look quite nice once framed and hung in your kitchen!
The approximate page size is 8 1/4 X 11 inches with the image being approximately 5 3/4 X 8 1/2 inches not including the text description. The paper is a thick glossy stock and it is in excellent condition.
Not A Reproduction. This print is over 100 years old!
Be sure to view many other food prints in the Delectable & Fine Dining section.
Prints are NEVER rolled up, they remain flat in a pla…
$ 33.50
>>> Buy It Now ! <<<