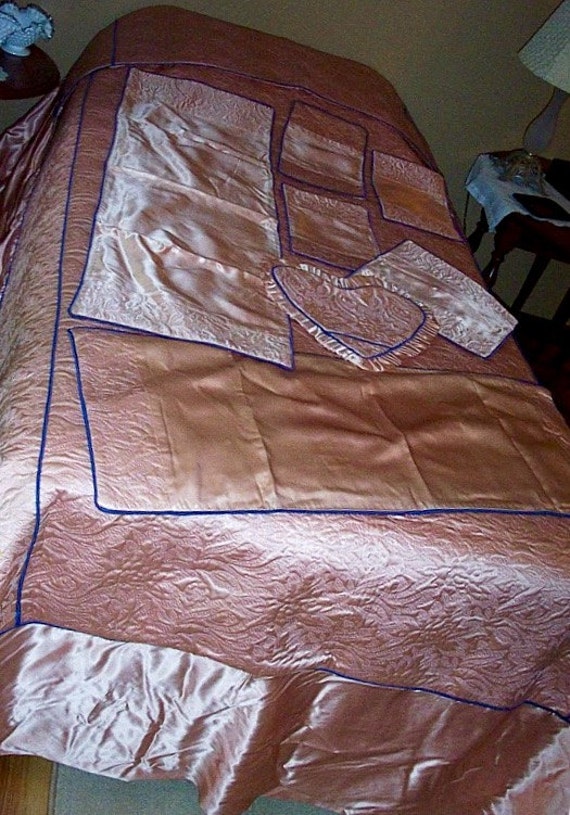 [picked up from Etsy]
This vintage pink satin twin bedspread and dresser scarves and one heart pillow cover set is stunning.
All pieces are accented with navy blue piping and accent quilting. The spread has two scalloped edges. And the heart pillow is edged with Ruffles.
Heart pillow would use a 11 1/2×9" pillow form.
3 small dresser scarves measure 8 x12 3/4"
1 rectangular dresser scarf measures 13×18"
And the largest rectangular dresser scarf measures 13 x21"
Pillow cover/drape measures 16" X 49" with scalloped edges.
In excellent condition including the backside of the spread, which is lined in cotton. No stains, rips, holes or tears.
These pieces are washable on delicate.
This set weighs about 5 Pounds….
$ 200.00
>>> Buy It Now ! <<<