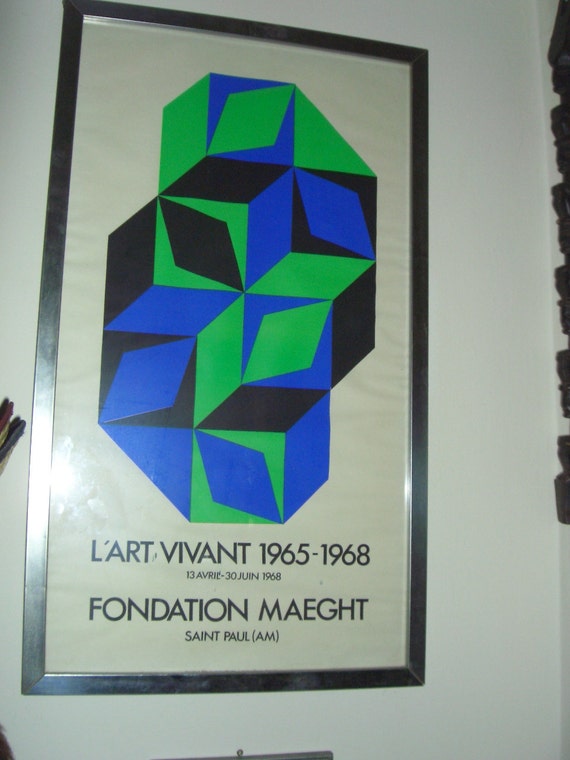 [picked up from Etsy]
Rare Foundation Maeght L'Art Vivant Victor Vasarely Art Exhibit Poster 1964-1968, original poster in silver metal frame under glass, sorry about reflections on glass in photos, the art is okay showing a little wrinkling because it needs reinforcing of the back. The silver metal frame is dusty and does have a couple of dings as shown. This is a rare poster of an exhibit that held many of the 60s famous artists works.
Please note that vintage and used items may have been exposed to smoke, pets, air fresheners or other allergens.
Please note, if you want this poster without frame it can be shipped without frame, email for quote, shipping will be much less without frame….
$ 275.00
>>> Buy It Now ! <<<