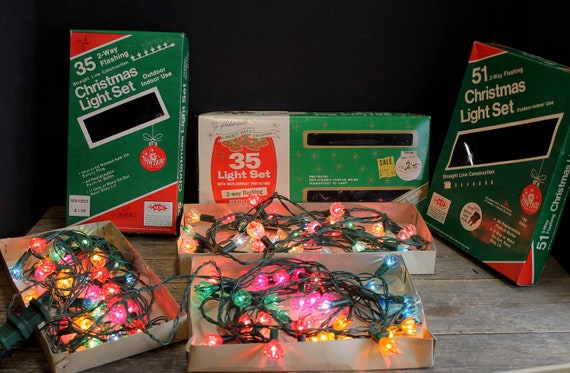 [picked up from Etsy]
These are 3 sets of vintage Christmas lights with plastic flower covers.
There are 2 sets of 35 lights and one set of 51 lights
There are also extra bulbs in flower shapes, all tested and working.
The flower light covers are different designs. Please refer to pictures.
2 made by Noel in Taiwan and one Liberty Bell Christmas lights also made in Taiwan….
$ 31.00
>>> Buy It Now ! <<<