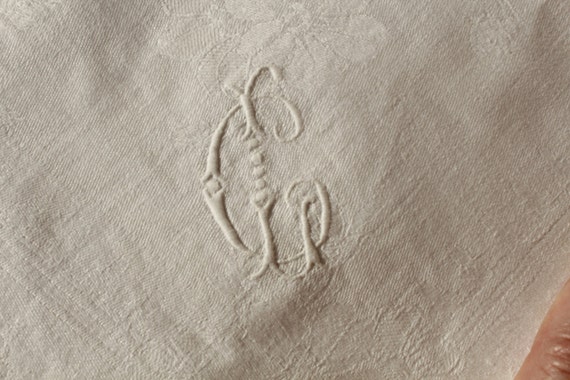 [picked up from Etsy]
4 Huge Dinner/ Banquet Napkins, 29inches square. Monogrammed with "CL" in the center of one quadrant, on a damask background.
Crisp and Clean, Great Vintage condition. Why not use them every day?
These are too pretty to pass up, why not invent an relative to attribute them too
A Note about our linens – We find all these beauties a local estate sales. I try to treat, wash and press all the linens when they come into the shop, this way I can find any flaws right away.
All linens are sold in used Vintage condition and we note where there are stains, spots, holes or tears. Occasionally some things are overlooked and we are happy to refund or replace items if they have been miss represented….
$ 45.00
>>> Buy It Now ! <<<