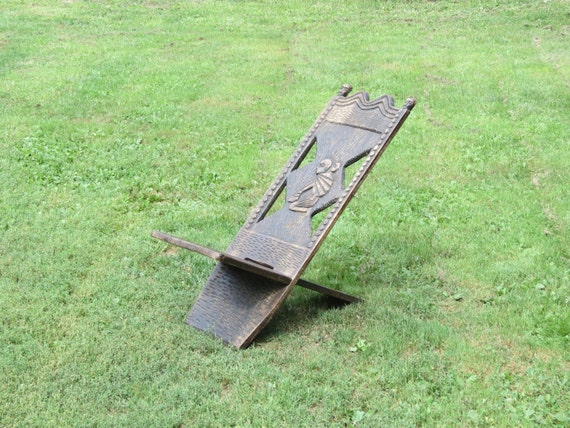 [picked up from Etsy]
Amazing African Hand Carved Wooden Two Piece Chair Carved Tribal Decor.
This is an amazing African hand carved wooden two piece carved chair. I am unsure of it's history as well as I am not certain exactly which tribe this chair can be attributed. What I do know is that this chair really cool and has nice details. It is strong and sturdy.
The back piece of the chair is about 39" long x just over 14" wide and at the bottom it tapers down a bit. There are two carved heads at the very top of each side of the back. Carved into the center of the chair is a kneeling woman with a child on her back. Along the edges are carved circles and throughout the chair are small gouges giving it nice texture. The bottom section the chair has a…
$ 349.00
>>> Buy It Now ! <<<