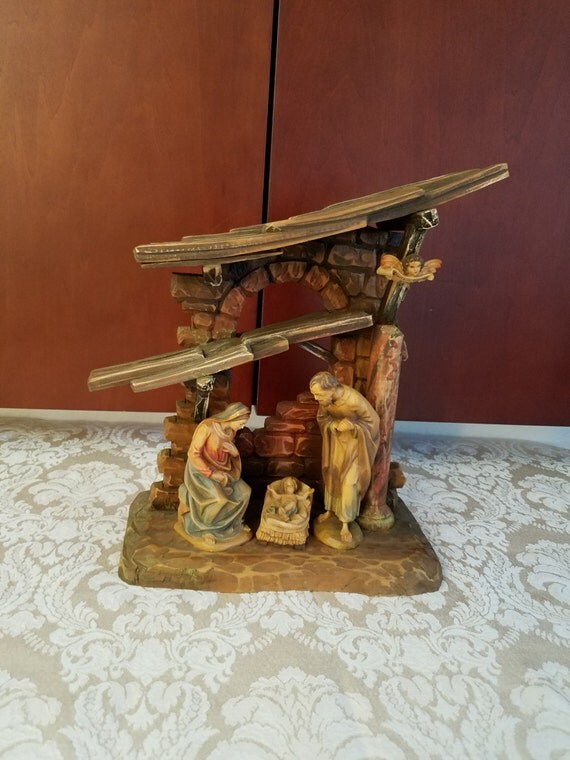 [picked up from Etsy]
Anri Woodcarvings Karl Kuolt Nativity with Mary, Joseph and Baby Jesus in Creche. This piece was obtained by my aunt at some point in the 1970's. I am not sure if she purchased in addition to the collection of Anri Christmas Plates since I'm unable to locate any documentation on this particular purchase.
The manger measures 11" tall x 10" long x 4 3/4" deep.
Joseph is 5" tall. Mary is about 3 3/4" tall and the creche is about 2 1/4" long.
>>> Buy It Now ! <<<