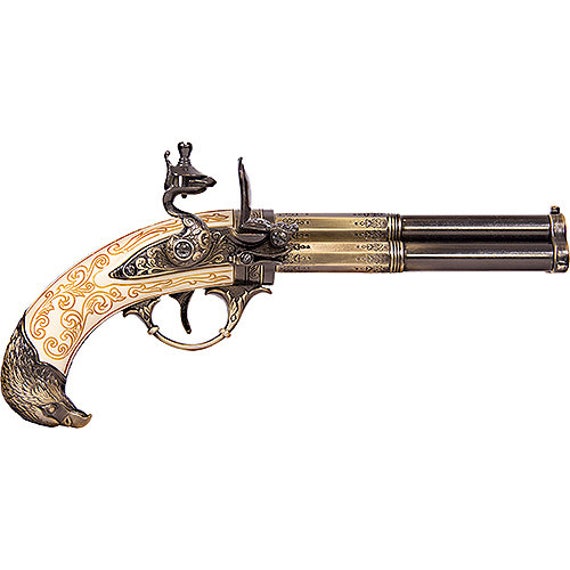 [picked up from Etsy]
Antique 1700s Flintlock 3 Barrel Replica Non Firing Gun Pistol
You are viewing an Antique 1700s Flintlock 3 Barrel Replica Non Firing Gun Pistol. Replicating the many multi-barrel pistol designs of the 18th Century, these pistols feature a variety of finishes and handle materials.
Choose from intricate faux ivory or dark wood grips, antique brass, or gray barrels. Each pistol has a working pan, hammer, and trigger action. Length: 11.5". Weight: 2 lbs. Brass Finish. Mock Ivory Grip. Non-Firing Replica. Cannot be made to fire. Mint Condition.
Item(s) ships in 2-3 business days after payment clears. We accept Paypal, Credit Card, Money Order, etc.
>>> Buy It Now ! <<<