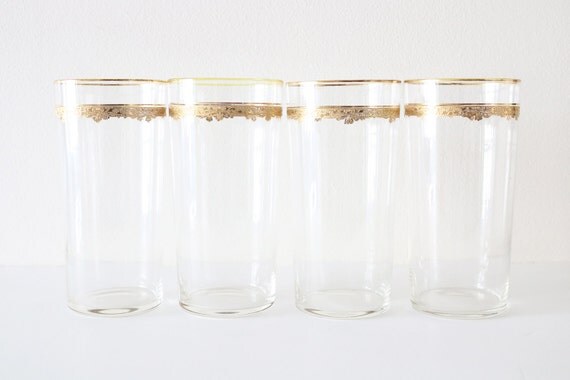 [picked up from Etsy]
Stunning gold rimmed highball glasses dating back to the 1920 or 1930s with elegant gold band scrolls. With a perfect silhouette with straight lines, these classic highball glasses are quite versatile for you home bar: serve your cocktails, mixed drinks, water or iced tea.
These are truly collection pieces that will put all the other hostesses to shame. These glasses will stand out on your dinner table and will make a big statement.
Dimensions: 5.5"H x 2.75"W at th mouth
In great antique condition; no chips or cracks, and very litle gold wear.
SHIPPING COSTS: we know how frustrating it can be to find what you're looking for only to be discouraged by the high cost of shipping. We totally get it and so we decided to ta…
$ 80.00
>>> Buy It Now ! <<<