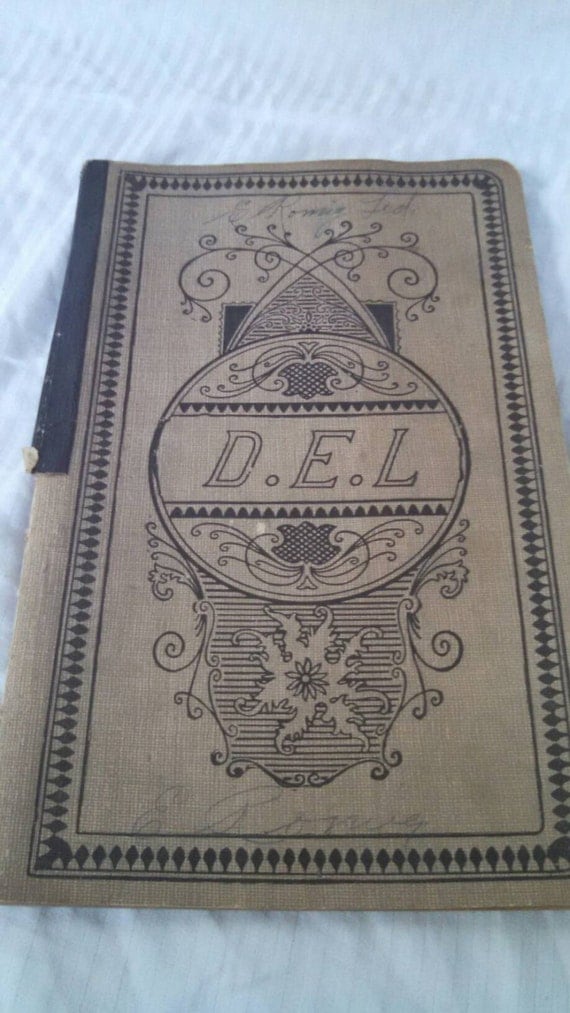 [picked up from Etsy]
This is an antique General Store Ledger book from the 1930s It has an alphabetical name and address area in the front and then 88 pages to keep track the financials. There is beautiful Art Nouveau artwork on the ledger cover.
There is writing only the first 17 pages. From various personal accounts to various business accounts. It has a beautiful scrolling design on the front and back. The Binding is still strong and there are no rips or holes although some of the binding cover has come off.
I believe the owner's names are written on the front cover. This is a wonderful piece of history and could be displayed nicely in your office or home. It is 12 x 7 inches.
Ships free to the United States. I also ship internationally
>>> Buy It Now ! <<<