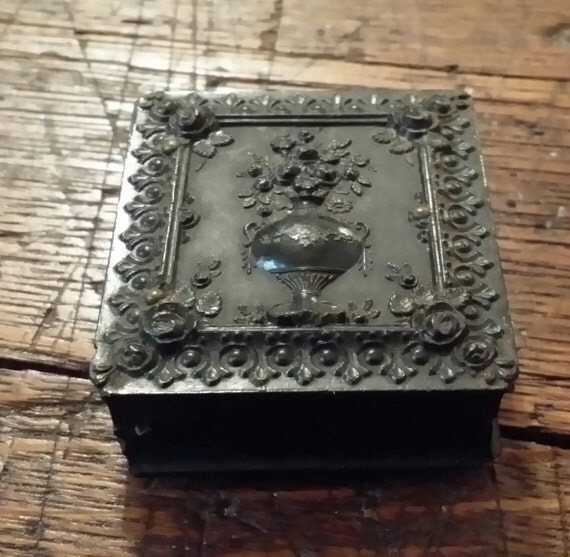 [picked up from Etsy]
Isn't this lovely? It is an antique thermoplastic union case picture frame. It features a lovely image of a large vase filled with flowers. The vase is then framed on all four sides as well. On the left inside, the case has deep red velvet that would have been imprinted with a design, but it has been damaged. The photo area is trimmed with a filigree of gold. The glass is still intact, and the original label from Peck and Company is also still intact.
The frame is in good antique condition. It measures 1 3/4 inches by 2 inches, and is 1/2 inch deep. It is a lovely piece, and would fit in a small pocket.
Thanks so much and please contact me should you have any questions about this item. Please also stop by my store at www.etsy.com/shop…
$ 145.00
>>> Buy It Now ! <<<