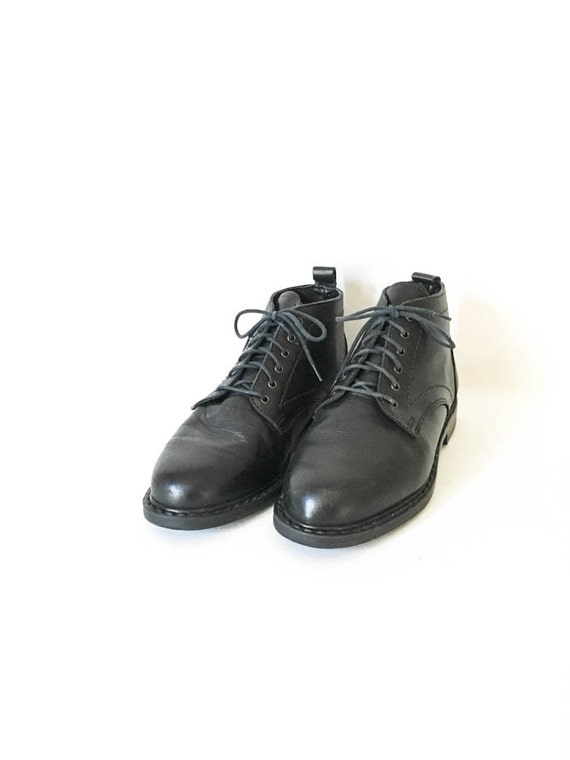 [picked up from Etsy]
Leather ankle boots from Eddie Bauer size 7. Rounded toes and low heel. Lace up bootie with soft padding on the interior. Nice, clean little bootie!
BRAND: Eddie Bauer- Made in Canada
SIZE : 7
OUTSIDE sole length: 10.25"
INSIDE sole length: 9.1"
OUTSIDE Ball of foot width: 3.75"
HEEL height: .75"
BOOT/SHOE height: 4.75"
We strongly encourage you to double check measurements listed in the description- especially in regards to shoes, boots and other items that may be worn, as we DO NOT ACCEPT RETURNS DUE TO SIZING.
Vintage sizes can vary from modern sizes. Additionally, sizes can be different with brands. The best way to ensure your item will fit is to compare a similar item that fits you well to our measureme…
$ 55.00
>>> Buy It Now ! <<<